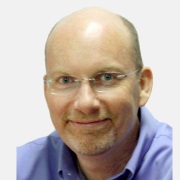 Hi, I'm Dennis Barry, owner of IntelliPoint. I believe what makes us unique are the solutions we've developed not just for IT, but for back office operations too. That's just one of the reasons why I think you should choose to work with us - here are a few more:
Productivity - Keep your employees working with proactive IT monitoring, routine maintenance, patching and software updates. With tried and tested operational processes and an understanding of how small businesses work, we stand out among other Managed Service Providers.
Trust – Our clientele have relied on IntelliPoint for more than 16 years. It's no small undertaking to maintain great relationships with customers and vendors in a successful environment, but we earn your trust and keep it. We become your partner, not just another computer guy.
Peace Of Mind – We take care of technology so you can focus on your business. Ever woken up in the middle of the night worried your network would fail when a tax filing had to be submitted or big order needed fulfilling? Stop worrying: you take care of your business while we make your IT work.
Ultimately, you can focus on what you do best while saving money. It doesn't get any better than that! If you are a business owner, CEO or CFO that just wants their technology to work, then we need to talk. Don't hesitate, pick the phone and call me or shoot me a quick message. You won't be sorry!
Dedicated to serving you,
Dennis A. Barry
We are excited to share that the President of our company, Dennis Barry, has been selected as an honoree for the 2017 John F. Barrett Entrepreneur Vision Award! The John F. Barrett Entrepreneur Vision Award celebrates local business leaders who, through their willingness to take risks, stand out as community leaders who have built successful businesses that stimulate our local economy. The award is given annually to outstanding entrepreneurs who truly embody the entrepreneurial vision and spirit of Cincinnati in its evolution as a world-class city. His hard work and dedication to this company is an achievement all its own, so we are extremely happy to see others have taken notice as well. Congratulations, Dennis!