---
LOCAL TECH FIRM NAMED ONE OF 100 MOST
PROMISING MICROSOFT SOLUTION PROVIDERS
IntelliPoint Technologies Recognized in CIOReview Magazine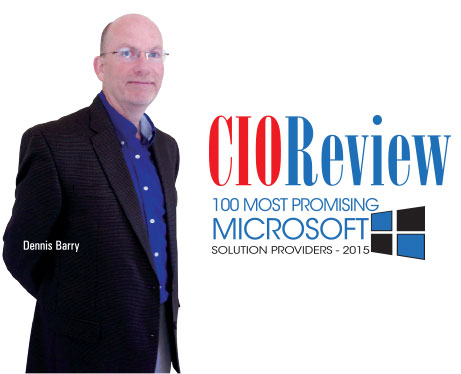 October 6, 2015 –Cincinnati, OH – CIOReview Magazine has chosen IntelliPoint Technologies as one of their 100 Most Promising Microsoft Solution Providers in the U.S. IntelliPoint was chosen based on their uniqueness in the technology industry.
This uniqueness stems from the company being an expert in technology, as well as in business systems, which is not typical of many other technology support providers.
"Over the years, our clientele was clamoring for a one-stop shop for all their IT and back office automation needs," said Dennis Barry, President of IntelliPoint Technologies. "We transformed from just an ERP solution provider to a true all-encompassing managed solution provider."
IntelliPoint has been successful in providing IT solutions to a wide variety of companies and their specific needs. The article explains how the company recently helped a multi-location healthcare provider with their challenges related to HIPAA compliance, and was also recently able to bring smoother operations to a university's athletic department.
By investing in employee training and staying current in the latest trends in technology, such as Voice over IP solutions, IntelliPoint is able to stay competitive in an ever-evolving market.
IntelliPoint Technologies, LLC is an IT firm with two locations in Cincinnati, Ohio and Barboursville, West Virginia. A Microsoft Silver Certified Partner, IntelliPoint provides managed services to small to medium-sized companies. IntelliPoint also resells and offers support for Microsoft Dynamics GP, an accounting software package.
For more information, please contact Kristen Barry at kristen.barry@intellipoint.net